So that you may easily communicate at work, at school, when you go to the office, shopping or on a trip.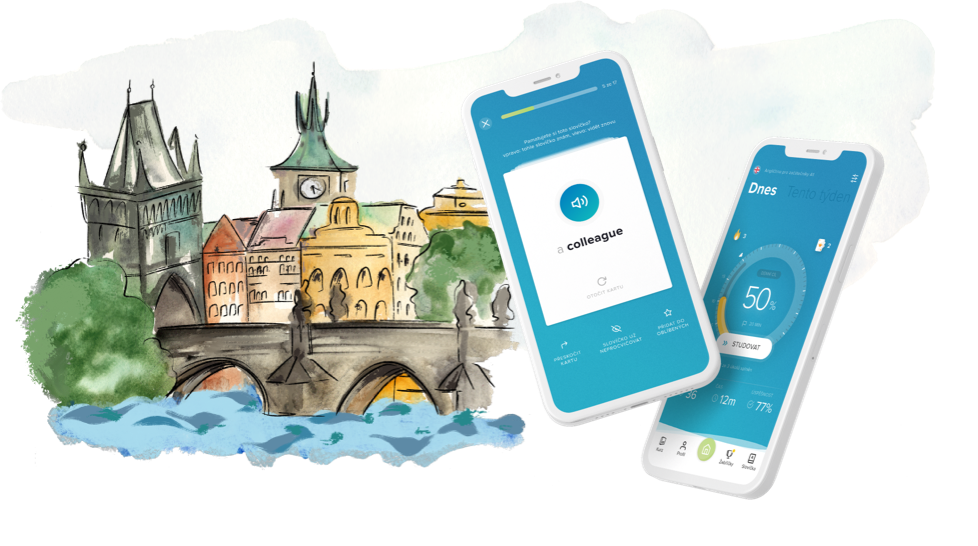 6+1 chapters, thanks to which you'll delve into the basics of Czech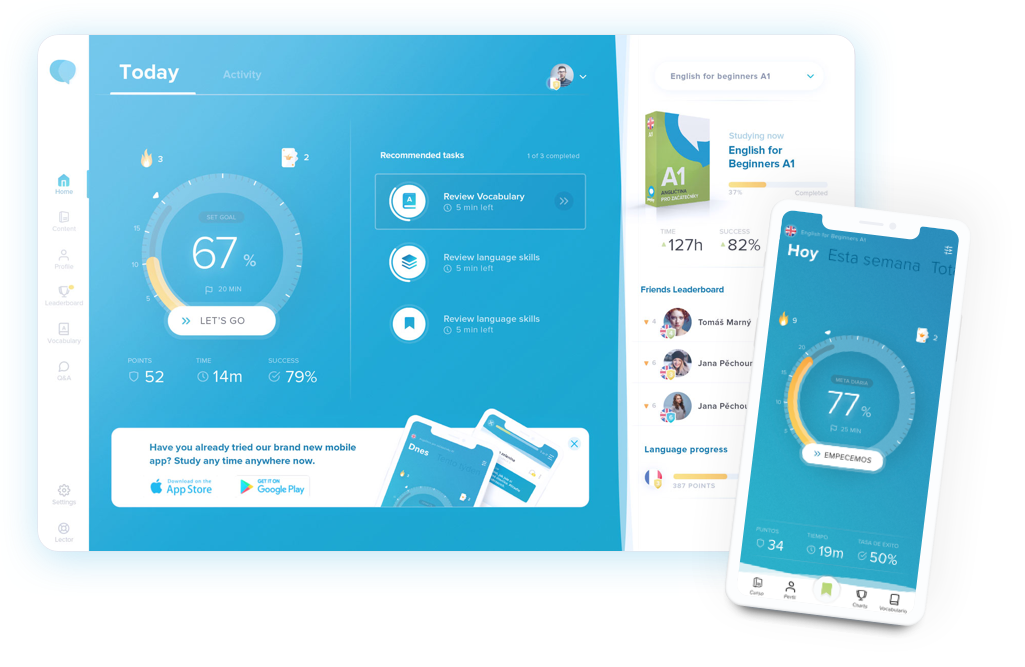 The course takes you from basic phrases to the first longer dialogues in Czech. You find out how to introduce and talk about yourself, ask which way to go or order food at a restaurant. You practice vocabulary and grammar many different ways and thus memorize it quickly. Focus on pronunciation as well in order to master the specific Czech consonants ř, č, š, ž.
6 months of studying 20 minutes a day
Study at your own pace whenever and wherever you feel like it
You can also purchase additional Skype lessons with Czech native speakers and practice everything in a safe environment

Verified by 196,687 users, 29,837 students from 402 schools and the biggest companies on the market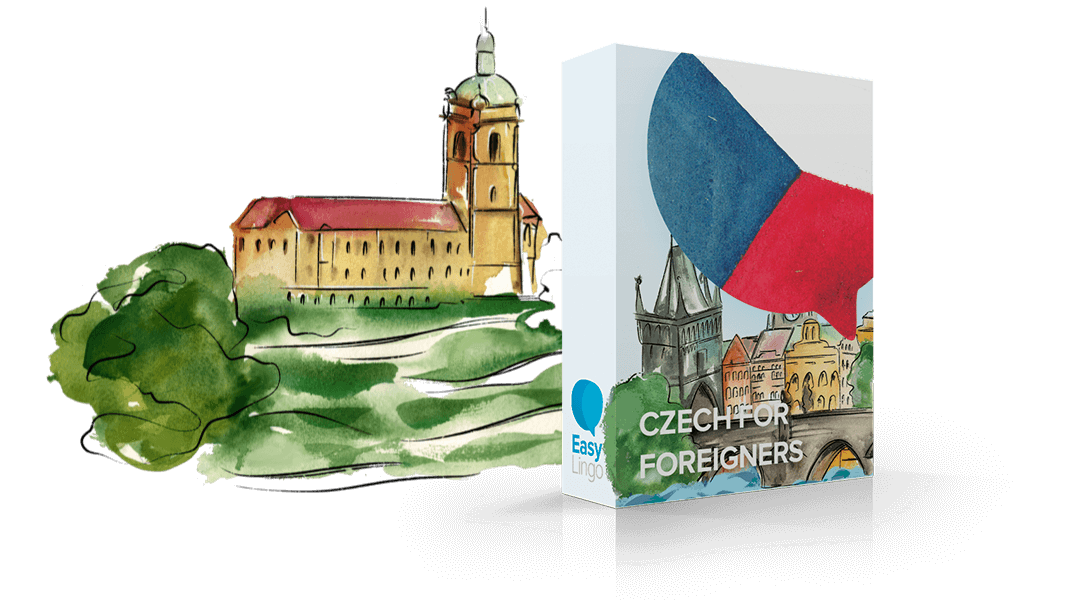 Right now
99 EUR
The essentials of Czech for easier communication
1. Greetings
How to greet a friend and how to greet a doctor? You'll learn the basic greetings for being on first-name and on formal terms. You'll know the names of the most common occupations and have a look at numerals as well.
2. Where are you from
You'll learn about the 4 types of verbs and how to use them in the present tense. You'll be able to distinguish grammatical gender and expand your knowledge of numerals. You'll also know how to say where you're from.
3. Where is it
In this chapter, you'll learn how to ask which way to go as well as learning to describe places and facilities. And you'll also find out how to use the verb "muset" (must).
4. From morning to evening
What time is it? Is it the morning or the evening? And what day, month, season is it? You'll find everything concerning time in this chapter.
5. Home and family
You've already built the base for your very first conversation. You'll learn how to speak about your family and hobbies. The verb "mít rád" (like) will be essential and in terms of vocabulary, you'll deal with colors.
6. Food and restaurants
No matter whether you decide to go to a shop or a restaurant, this chapter will be essential for you. You'll learn the vocabulary for groceries and how to order food. You'll also focus on adjectives.
7. Revision and final test
In order to make sure you understand everything and that you remember the most important bits of information, there is a final test waiting for you at the end of the course. After you pass the test, you will be given a certificate you can put in your resume.
My Czech is not amazing, that's why I purchased the course so that I could study between school and work whenever I felt like it. The course motivates me a lot because even studying only a couple minutes each day, I can see the progress that I've made. Especially when it comes to writing in Czech.
Methodical approach
to courses
We'll guide you through your course. The system evaluates what you should study or revise, on its own according to your results. You will progress gradually and you never have too much studying to do thanks to a unique combination of our methods: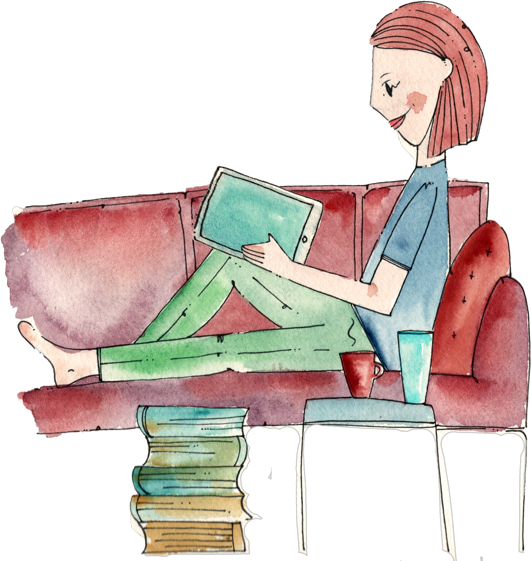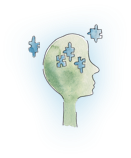 20 minutes a day
We recommend studying often, in small doses. This way, you develop a positive relationship with the language and you'll gladly keep coming back.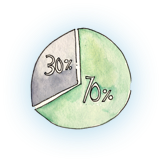 70/30
At all times, only 30% of what you study is new, 70% is revision. You won't feel overwhelmed, but motivated. You will see how well you're doing as you progress and keep your desire to learn the language.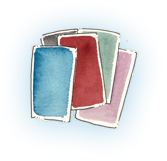 Controlled revision method
The EasyLingo system can tell on its own what and when you need to revise. You don't need to keep track of anything, the system puts together a tailor-made course just for you.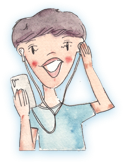 LRRC
You learn vocabulary and phrases along with their correct pronunciation. You listen to a word, repeat it out loud and record yourself. The system then replays your pronunciation along with the original one so that you can evaluate how well you did.

With online courses you

save

not only your time but also

your wallet
The whole month of studies costs you less than one hour lesson in a language school or private lesson with a lecturer. You don't pay for textbooks, tickets or parking fees. You don't lose money when you miss a lesson. And you can spend the money you saved on the next level course. 😉
Do you lack time?

20 minutes a day

is enough
Based on how often you study, you can finish a course within 4-6 months. To keep yourself motivated and maintain regular progress we recommend studying 20 minutes a day. You set your own tempo, don't wait for anyone, just click and in a few seconds you are studying a language of your choice.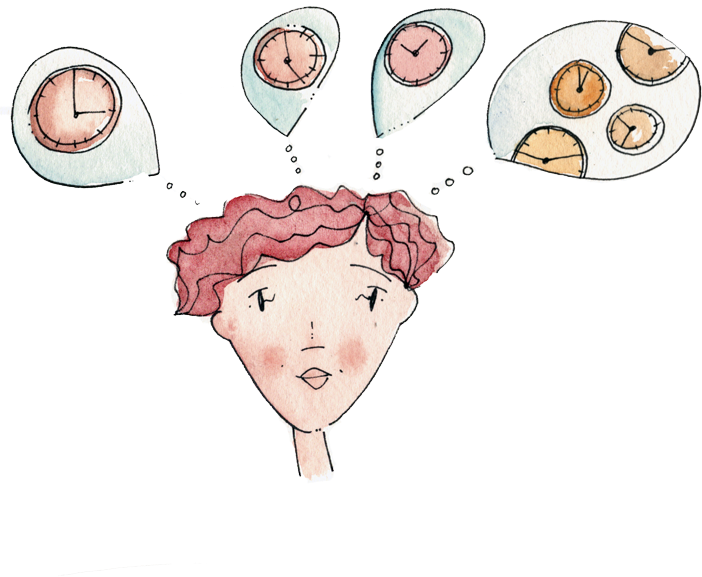 Stop plain memorizing and

start having fun
You will no longer feel bad because you are starting over once again. You will play with the foreign language and learn it intuitively. No more boring memorization. We will guide you step by step through the whole contents of the course and at the end you will already be looking forward to continue. So what do you say, are you in?