Frequently asked


questions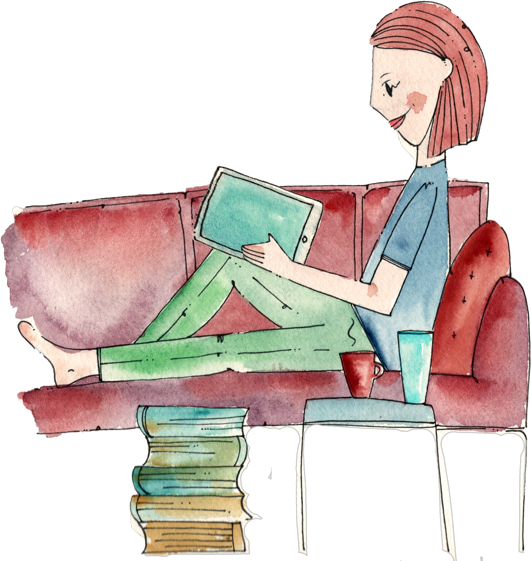 How long does the course take?
We offer courses of various lengths. The courses are comprised of grammar explanations and exercises and take six months, or shorter, to complete at 20 minutes of studying a day. It is also possible to study for longer than six months. Your access to the course depends on the license you purchase. When it comes to one-time purchases, the license is automatically set to three years, after which we can prolong the course for free at your request. On the other hand, if you subscribe, you can use the course for the duration of your subscription.
Is it possible to purchase a chapter of the course separately?
No, we offer whole language courses only with a focus on improving one's language level.
Is it possible to issue an invoice for the language course?
Yes. If needed, we can issue a tailor-made invoice and send it to you by mail. Make sure to contact us via mail.
What device is the online course going to work on?
Online language courses work on computers with the following browsers: Google Chrome, Mozilla Firefox, Opera, Safari, and MS Edge. We recommend regularly updating the browsers to the newest version. It is also necessary for javascript and cookies to be allowed in the browser. Mobile devices such as tablets and smartphones are supported by the Android and iOS operating systems. You can download our app for free in Google Play or the App Store under the name EasyLingo: Learn Languages Easily. The app is compatible with Android version 5.0 and newer, iOS version 11 and newer. We recommend trying out our free sample lesson.
I forgot my password, what should i do?
In case you forget your password, it is possible to generate a new one. Go to our website, click on the "LOG IN" button and then on "Forgot password." Fill in your email address, we will send you an email with a 4-digit code to reset your password with.
I can't log in to my course, what's the problem?
The problem might have something to do with your email address. What often happens is that students fill in the wrong address when making an order, they forget a letter or add the wrong domain and then they have trouble logging in. In such cases, contact support. They will help you correct the mistake and adjust the email address.
How automatically payments work?
The monthly subscription is paid automatically each time. That means you're not notified before the payment is made. You can see the payment date in your student account and in the "My Subscription" section. Be aware if you don't cancel your subscription before the payment date, it will come through automatically, prolonging your access by one month.
How does the one-time payment in semi-annual and annual subscriptions work?
The semi-annual and annual subscription is a one-time deal and payment, which means that you must make a new purchase within 6 or 12 months time if you want to prolong the subscription.
I want to cancel my subscription. how should i proceed?
Should you want to cancel your subscription, You can unsubscribe by email, write to us at info@easylingo.com and we will cancel the subscription for you.
I just started the subscription and i don't like it. do you offer a money back guarantee?
Yes, we offer a 14-Day Money-Back Guarantee. It is our way of ensuring your complete satisfaction with our products. If you are not satisfied with the product, then let us know at info@easylingo.com within 14 calendar days of purchase, and we will give you a full refund.
Is it possible to do a language exam here?
Our courses serve as preparation for international language exams. You can utilise the knowledge gained from our courses when preparing for an international language exam. The actual exam, however, has to be done in a certified language school.
Will i get a certificate for completing the course?
Yes, once you reach the end of the course, you can generate a certificate for completing an online language course. In order to be able to generate the certificate, you need to have completed at least 66% of the course. You can utilise this certificate during a job interview, or you present it to your employer.
Can i start with the fifth lecture? or do i have to start from the beginning?
The courses are divided into separate lectures that are utilised best in a specific order. Therefore, we recommend starting from the very beginning, so that you don't skip any grammar or vocabulary. However, you have full access to the entire course, which means you can study the chapters in whatever order you prefer.
How will i practice communication skills and correct pronunciation?
The LRRC method is used to help practice correct pronunciation. You listen to a word or a phrase, then you repeat it aloud and record your pronunciation. The system then replays what you said and how you should have said it. You get immediate feedback on what to improve and you can repeat the process at your own will.
How are the courses organised?
A tutor will guide you through our online courses (in the form of pre-recorded videos). The tutor gives you support and motivation to achieve better results. You will always know what you're supposed to be doing.
How can i revise the vocabulary i've learnt?
Click on "VOCABULARY" in the menu. You can revise all the vocabulary you've learnt so far or only the individual chapters you came into contact with the vocabulary in, using the FILTER icon. You can either listen to the words one more time or practice them through one of the options presented.
Do i have to keep track of where i last left off so that i know where to start the next time i log in?
You do not have to worry about keeping track at all. The next time you log in, you will simply pick up where you left off. The system remembers what the last thing you did was.
Frequent technical issues
The pronunciation practice doesn't work.
It is likely your microphone settings are wrong. Contact us at
info@easylingo.com
and we will solve this problem together.
If i ever need any help, who can i turn to?
Don't hesitate to contact the support. You can also turn to our online lecturer over chat service (the Lecturer at Hand service) within the interface of your course. We will be glad to give you any advice and help you might need.